Eastern Harbour Community initiative
The appearance of energy production and storage for consumers is re-shaping the traditional energy system. This requires a new way of managing energy to ensure a reliable electricity grid. A neighbourhood energy trading platform could be part of the solution.
Neighbours exchanging mobility and energy
Decentralise the system
Most of current demand response schemes assume that the operation of DER (Distributed Energy Resources) will be centrally managed by an aggregator or a cooperative utility. However, this centralization of the control suffers from scalability issues when the number of DER increases. B-DER wants to decentralize the control to avoid these problems and manage the energy as locally as possible.
Increase the value of local energy

Currently in The Netherlands, prosumers are selling a kWh produced with solar panels in the centralized energy market for the same price than consuming a kWh. This will change for sure in a near future, decreasing the value of solar production in the utility market. Then, an alternative local market would let the prosumers to establish the energy value they want, giving priority to the local energy over the utility energy.

Solutions

A peer-to-peer energy trading platform will empower end-users allowing them to sell their surplus energy (produced by their PVs) to other households in the neighbourhood or to EV charging stations. The algorithm will maximize the use of locally produced energy while minimizing electricity costs. The platform will be tested using PV production data and EV charging station demand from a residential neighbourhood in Amsterdam. The resulting algorithm will use a block-chain architecture to enable secure and verifiable decentralized energy transactions.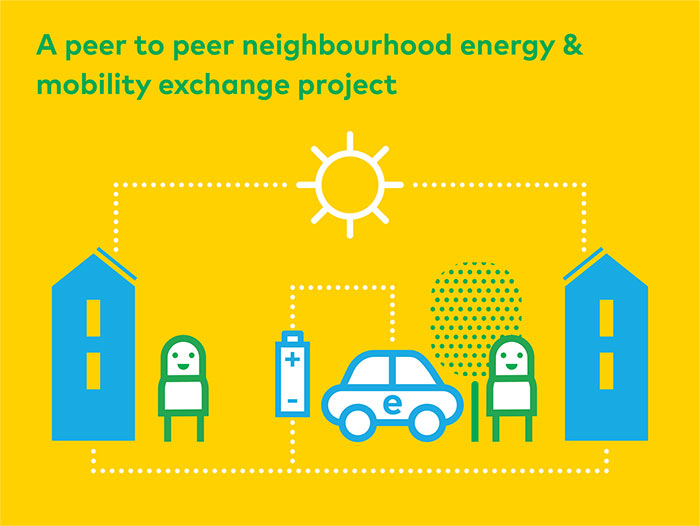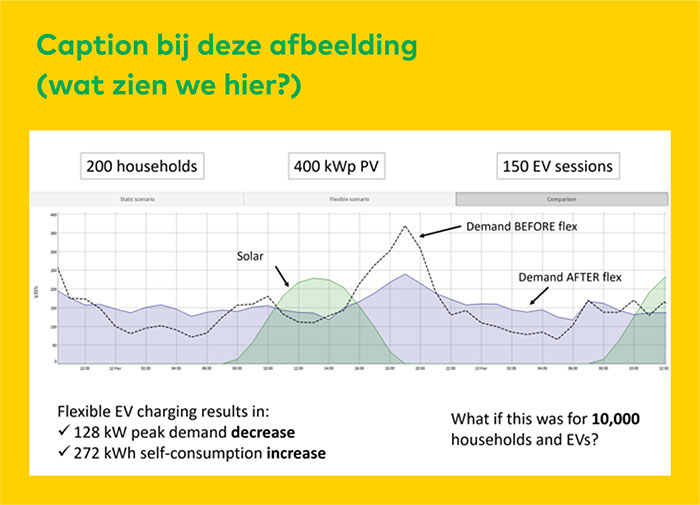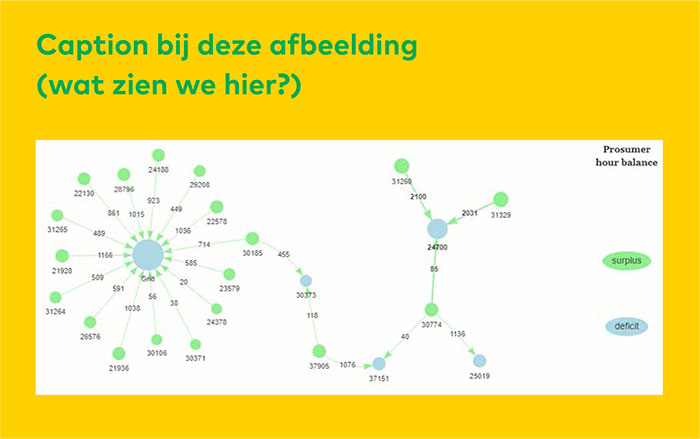 The analysis has been done with a prosumer community of 23 households with solar panels, 3 of them with a domestic EV charger and another 3 with heat pumps. Check the project website
Analysis of hourly energy data (consumption and solar production)
Study the impact of EV's demand in a prosumer community
Definition of a local market with simple energy-exchange rules
Study the effect of local EV demand shifting on increasing the community self-consumption ratio and users cost
In sunny months, the production rate is similar to consumption rate at the end of the day, so the introduction of energy flexibility elements and a local market would make a change
The introduction of 3 EVs' demand suppose an increase of 20% the households demand
From the energy point of view, most of the year the EV's could charge during the day, when there's no households demand, increasing the use of local solar energy
From an economic point of view, with a local market this flexibility on EV's demand would be translated to less cost for EVs' users and more benefits for the prosumers with energy surplus.
Project management
Dashboard development
Stakeholder engagement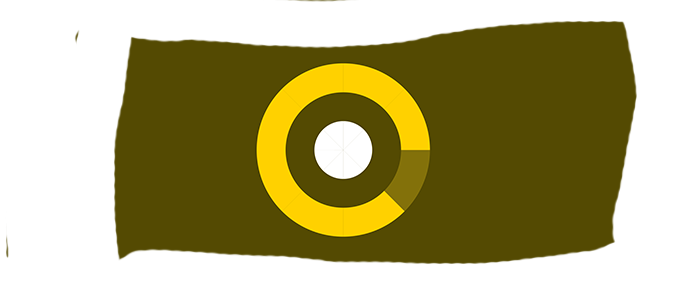 …give us a call! We're happy to meet you for a brainstorm or as a sparring partner for your question.